Every Child Ready to Read
Children begin learning literacy skills right from birth. Early literacy is what children know about reading and writing before they can actually read and write. Researchers have identified six skill areas that parents and caregivers can help develop. The five practices of READING, TALKING, SINGING, WRITING and PLAYING with your child every day help develop the foundational skills that children need to enter school ready to learn.Our Early Literacy Storytimes are a great way to see these practices and skills in action.
To learn more about reading to your child go to: http://www.brooklynpubliclibrary.org/first5years/readtome/
Six Early Literacy Skills
Love Books (Print motivation): an interest in and enjoyment of books.
TIP Begin reading books early- even when your child is a baby- make it a fun snuggle time.
New Words (Vocabulary) : knowing the names of things.
TIP When you come upon a new word, don't change it, read it and then use a familiar word to help define the new vocabulary for your child. Example: Humongous, read it and then say "very big".
Use Books (Print Awareness): understanding that print has meaning, noticing print everywhere, and how to handle a book.
TIP Look for examples of print to show your child: signs, menus, labels, and of course books!
Tell A Story (Narrative Skills): being able to describe things and events and tell stories.
TIP Talk to your child about daily routines: describe what and how and why and when.
See Letters (Letter Knowledge): knowing letters are different from each other, knowing their names and sounds.
TIP Name different shapes; the ball is round, the stick is straight. This will help your child recognize letters later.
Make Sounds (Phonological Awareness): being able to hear and play with the smaller sounds in words
TIP Make up silly rhymes and songs for any occasion, personalize them with your child's name.

Every Child Ready to Read background information:
For parents (Printable Web page or PDF)
For educators (Printable Web page or PDF)
Five Early Literacy Practices
TALKING: Children learn language and other early literacy skills by listening to their parents and others talk. As children hear spoken language, they learn new words and what they mean. They learn about the world around them and important general knowledge.
SINGING: Songs are a wondeful way to learn about language. Singing also slows down language so children can hear the different sounds that make up words.
READING: Shared reading is the single most important way to help children get ready to read. Reading together increases vocabulary and general knowledge. It helps children learn how print looks and how books work. Children who enjoy being read to are more likely to want to learn to read themselves.
WRITING: Reading and writing go together. Both represent spoken language and communicate information. Children can learn pre-reading skills through writing activities.
PLAYING: Play helps children think symbolically, so they understand that spoken and written words can stand for real objects and experiences. Play also helps children express themselves and put thoughts into words.
For Caregivers
Early Reading First: List of useful websites
Nursery Rhymes: HCPL's booklet of rhymes. Nursery rhymes are a powerful tool for developing early literacy skills. Sing or say nursery rhymes throughout the day.
PALS: Phonological Awareness Literacy Screening. Provides activities and explanation.
Getting School Ready: Provides resources for parents, families and caregivers to help children enter Kindergarten ready to learn.
Tips for Selecting Quality Child Care: Richmond's Early Childhood Development Initiative provides a useful document explaining what to look for as well as a checklist to help parents evaluate a child care site.
Virginia Child Care Resource and Referral Network: Information and resources for both parents and child care professionals, including training opportunities
Virginia's Foundation Blocks for Early Learning: Provides early childhood educators with a set of minimum standards in literacy, math, science, history and social science, physical and motor skill development, and personal and social development with indicators of success for entering kindergarten that are derived from scientifically-based research.
Virginia Infant Toddler Specialist Network: Provides information to strengthen information and practices to enhance healthy growth and development of infants and toddlers.
Richmond Public Library is lead agency for the Richmond Grade Level Reading Initiative. This initiative seeks to ensure that all children can read at grade level by third grade. To do this, we strive to help children enter school ready to learn, improve daily attendance and keep learning going over the summer. Below is a video that provides a strong message about the importance of this work and the impact on our children.
VIDEO: THE STATISTICKS LOTTERY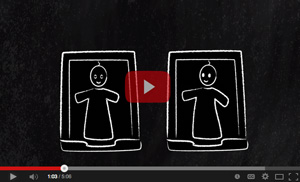 The Campaign for Grade-Level Reading and the 140+ communities working with the Campaign are dedicated to narrowing the gap between children from low-income families and their more affluent peers. This video shows why that gap occurs and how we can close it.